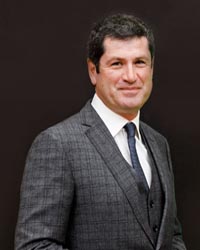 Boris Zilbermints - AHRA chairman
Boris Zilbermints and his family have settled in Aphrodite Hills in 2017.
Boris has an extensive managerial background, he held top executive positions in the largest Russian and international petroleum corporations such as Lukoil, Gazpromneft, TNK-BP. He was also a chairman or a member of the Board of Directors of many large multinational companies. During his 20+ years of employment Boris worked in many countries including USA, UK, Central Asia, Latin America and Russia. Boris is well known in the industry for achieving the highest results, he does what he says and always delivers on his promises.
Boris holds MSc in Geology from Gubkin University (Moscow, Russia), MA in Economics from SMU (Dallas, USA) and completed a General Management Program in Harward University (Boston, USA).
Boris is happily married and has three children. He speaks English, Russian, and Ukrainian. Enjoys golf, volleyball, theatre and loves travelling around the world.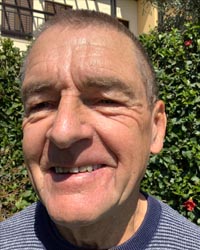 Ray Smith - Vice chairman
Ray settled in Cyprus in 2005 with his wife Chris following his retirement after 40 years service with HM Customs and Excise. His early service included work at ports and airports and he transferred to a new VAT department following its introduction in 1973. He joined a new enlarged Investigation Division in 1978 where he remained until retirement.
Ray found his true vocation was controlled drugs investigation and as a senior officer managed various teams dealing with high profile serial drug smugglers importing heroin and cocaine and was responsible for a number of prominent High Court prosecutions.
Ray also served a term of secondment to the Home Office (Interior Ministry) during the UKs presidency of the EU where he represented the UK in relation to Customs matters. He was a member of a EU committee developing a convention to deal with Cybercrime 
Since his arrival in Cyprus Ray has been the Administrator for Orpheus Village. He sees his role as being responsible for maintaining the village to a high standard on behalf of the owners. He was elected a member of Kouklia Community Council from 2012-2016 and soon realised the owners of Aphrodite Hills and Ha Potami were considered as rich 'tourists' to be taken advantage of. He considers the establishment of a strong AHRA as essential if we are to gain fair treatment in the supply of the services we need.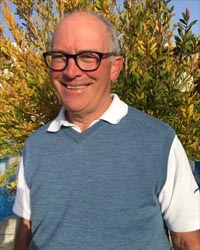 Dave McMahon - Council Member

Dave is a Chartered Civil and Water Engineer and has an Honours degree in Civil Engineering from University College, London. He worked on major projects such as the Thames flood barrier project in his early career before joining Thames Water providing water and wastewater services to the River Thames and London catchment area.
In a career spanning over 30 years at Thames Water, Dave held many senior executive positions and he retired in 2013.
Dave and his wife, Gill, have owned property in Helios Heights village on Aphrodite Hills since 2004 and in 2013, Dave was elected to the Helios Heights village committee that manages all the communal areas of the 72 property village.
Dave sees that the challenge is to recover and improve the standards of service, the infrastructure and appearance of the Aphrodite Hills resort.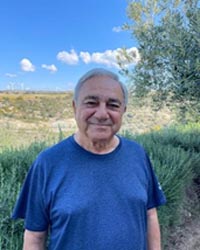 Tony Yerolemou- Council Member

Tony Yerolemou, businessman, had several businesses in UK, now sold. Tony was one of the original investors in Aphrodite Hills and was on the board of Aphrodite Hills until it was sold to Deutsche Bank Capital. When Tony retired, he and his wife Barbara, moved to Aphrodite Hills. Tony was born in Cyprus ad is now a partner in PHC Public which franchises various internationally branded restaurants and cafes. He is also on the board of the First Lady of Cyprus', Andri Anastasiades, Education Charity. Tony would like to see the resort restored to it initial vision of five-star excellence which it achieved in its formative years.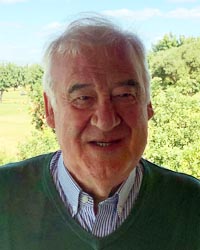 Bill McPherson - Council Member

A graduate from Aberdeen University in Chemistry with Mathematics in 1970, and moved into industry in R&D. Operated at CEO level for 24 years in multinational companies. Retired in 2010 for a quieter life and moved with his wife, Jean, to Cyprus in January 2013. Was asked to become President of the World Coatings Council in 2011 for a 2-year term, then re-elected for a further 3 terms until 2019.
Has lived and worked in the U.K., France, Australia and Singapore. Speaks English(with a Scottish accent) and French.
Outside work and business Bill likes spending time in the garden and following football, yet keeps his eye on what is happening in the coatings and related industries.
Has joined AHRA in order to ask all stakeholders to return Aphrodite Hills to the 5-Star resort it appeared to be in 2012 when he and Jean decided to make it their only home. There is much to do.